In 2022 Kaspari • Dell Workshop combined its expertise in terrazzo and metal design & fabrication to begin producing the

DURATURO

Collection.

Duraturo

is a unique series of limited edition, TERRAZZO topped tables.
With

Duraturo

 

Kaspari • Dell Workshop is

taking the history, romance, and textural seductiveness of terrazzo and presenting it in a new and intimate way.​​​​​​​
​​​​​​​​​​​​​​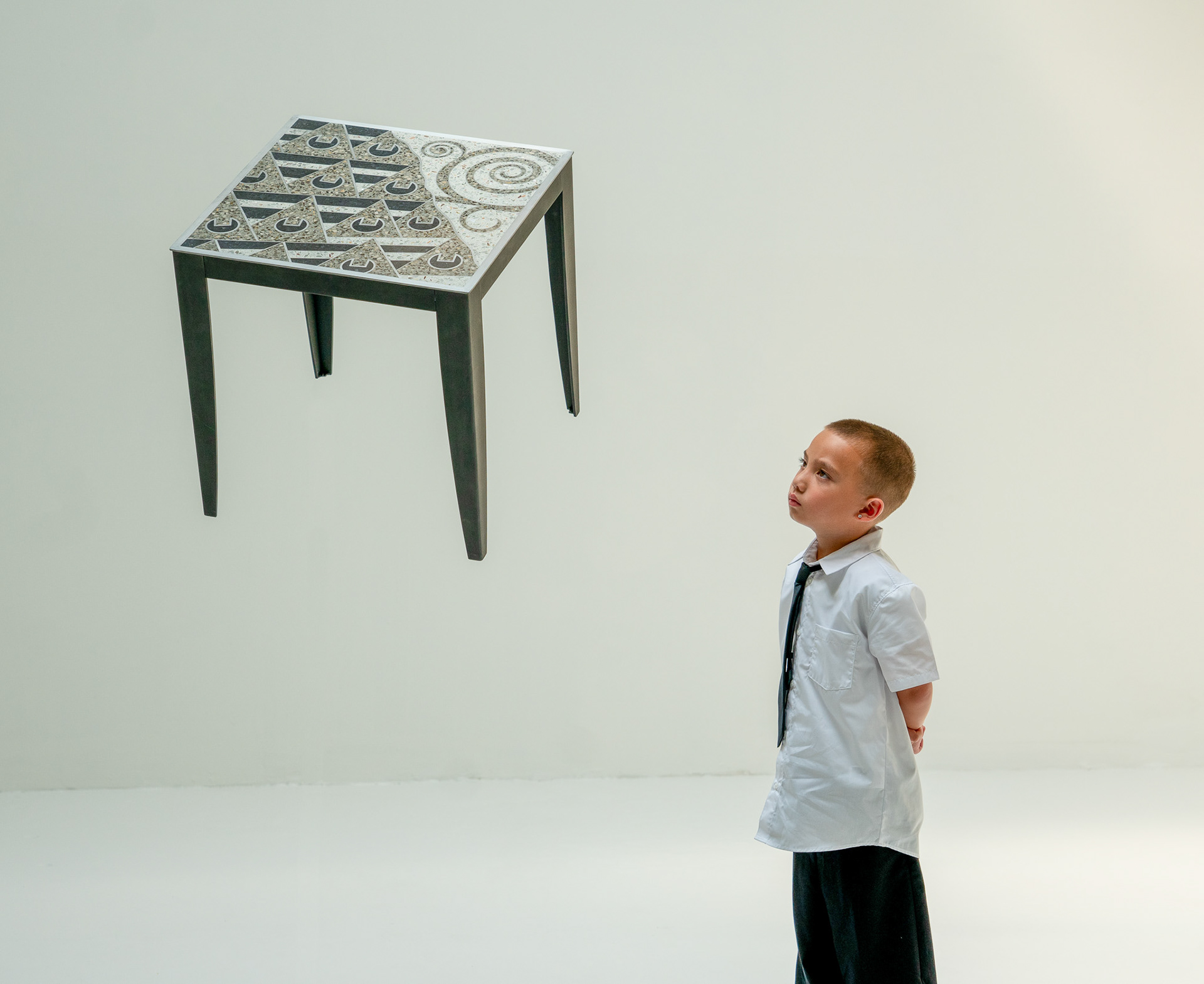 Because of the natural variation found in terrazzo, each hand-built piece is a unique, one-of-a-kind statement.
The table top becomes a canvas for endless color and design possibilities.
Terrazzo's strengths are well known by the flooring industry. Kaspari • Dell Workshop uses its expertise to deliver a different experience: durable, stain & scratch-resistant furniture that will last for generations.
As seen in INTERIOR DESIGN Spring 2023.
​​​​​​​
Typically used in decorative flooring, the modern form of terrazzo ("terrace" in Italian) has its roots in Venice, Italy from around 1500. It consists of colored chips bonded by colored cement or (most often today) colored epoxy resin. The chips can be of marble, granite, glass, shell, quartz or even plastic. 
Different colored sections of the pattern are separated by strips of metal - usually aluminum, brass, or zinc.​​​​​​​ The matrix of epoxy, metal and chips is then ground and polished to yield the vibrant surface.
Our DURATURO collection of table designs is expanding all the time! Follow us on
Instagram
 for updates.
HAND BUILT IN SAINT PAUL, MINNESOTA
OLD WORLD CRAFT FOR CONTEMPORARY TIMES
STUDIO
(BY APPOINTMENT ONLY) 2242 UNIVERSITY AVENUE, SAINT PAUL, MN 55114